Accountants and auditors usually require a bachelor's degree in accountancy, business, auditing, or some other related field, including science, technology, or math. Some employers also prefer to hire candidates who possess a master's degree, either in accountancy or in business administration combined with a strong background in accountancy practices. The salary for accountants depends on their experience and educational background. Accountant jobs are available in a wide variety of fields, from simple data entry jobs to high-level management positions.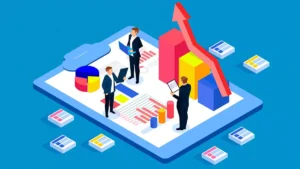 Many management accounting professionals start out as assistants to full-time accountants. If you have good office and interpersonal skills and enjoy working with people, you can move into a senior accountant or a managerial accountant's position. In addition, some bachelor's degrees are also earned in the areas of public administration, economics, environmental science, or health care. Graduates with bachelor's degrees in these areas usually find higher-level accountant jobs after gaining additional business management experience.
If you're currently employed in the financial accounting field but want to advance to a higher-level job, you may want to consider getting your accounting degree online. Online educational programs are more affordable than traditional on-campus classes, and they provide you with more job security. Most online bachelor's degree programs will give you a solid foundation in the subjects necessary to be an effective manager or accountant, as well as valuable business experience that will help you later in your career.
Average accountant salaries range widely. While some accountants earn top salaries, others earn considerably less. Accountant salaries can depend on a number of factors, including location, industry, experience, certification, specialty, and the quality of education they receive. Typically, the majority of accountants are self-employed or work for small accounting firms, so the educational requirements and average salary of these professionals is likely lower than the salary of many other accountants. Those who work in smaller firms might not have nearly as many opportunities to get promoted to an accountant-level position.
The area of an accountant's responsibility often has a large impact on his or her salary. Chartered accountants generally have managerial responsibility for a firm's entire books. These professionals must develop financial statements, create reports, and perform other important accounting duties. They must meet strict accounting requirements and often have to work under supervisors who are responsible for their performance. An accountant with managerial responsibilities may earn a higher salary than one who works at the line level.
Auditor salaries are slightly higher than accountant salaries. Auditor salaries are defined according to the size of the organization and its goals. In general, auditors are required to review accounting matters to determine the accuracy and completeness of the financial documents of a company. Many auditors are hired from outside the accounting department, and the salary for an auditor may vary according to the experience and knowledge of the auditor. A CPA who has additional credentials, including special training and certification, might earn a higher salary than an accountant with just a CPA certificate.
Accountant and auditor salaries also depend on the education, training, and experience of the individual. Most accountants obtain their initial degrees from business or law school. After graduation, most accountants begin to train on the job. Accountants can get additional education by obtaining certifications from Certified Public Accountants (CPA) organizations and other professional groups. Specialized classes may also be required for some accountants, depending on their positions in a particular company. Most accountants need at least a bachelor's degree, although a master's degree can help someone specialize in a specific area of accountancy.
Other factors that affect an accountants salary are location and experience. The location and size of an accountant's office can have a significant impact on the salary he or she receives. The bigger the office, the more likely it is that an accountant with many clients will receive a higher salary. Accountants who work in large firms or who receive bonuses often make significantly more than individuals working in smaller firms. Overall, the salary of an accountant is dependent upon several factors, which include the amount of education, years of experience, and field of specialization.